MENTORING life sciences ...
... is a program for female doctoral researchers at the Graduate School of Life Sciences promoted by the German Research Foundation (DFG):
"Women are in future to play a significantly greater part in science in Germany and to enjoy far better promotion and career opportunities than they have up to now."
Over the last decades more and more women have started courses in the life sciences and have successfully graduated. However, the high number of female doctoral researchers does not translate into a corresponding proportion of female top personnel in academia and industry. This is also visible in the gender distribution data of German academic institution taken from the Federal Statistical Office: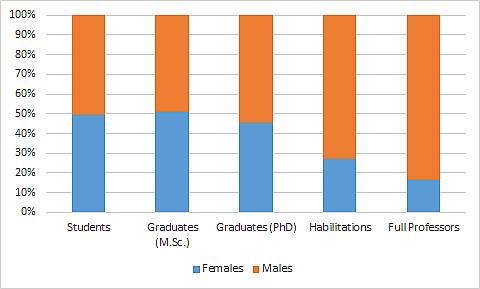 The MENTORING life sciences aims to support young female scientists on their way towards the upper echelons of academia. In courses and workshops PhD students learn to appreciate their strengths and mitigate the weaknesses women typically struggle with in science. Experienced scientists of both gender act as personal mentor and help with guidance in phases of uncertainty or doubt. So make a move towards your career in academia and join the MENTORING life sciences!
Next mentoring step:
Registration for the 2017/2018 Mentoring program
Application opens: 31st March 2017
Application closing! Please contact Dr. Blum-Oehler if you would like to join!

Introductory Workshop and Opening Ceremony on 24 July 2017, 10am - 6 pm
RVZ/ZINF/IMIB, Josef-Schneider-Str. 2/D15, seminar room 00.048
Application form Mentee
Application form Mentor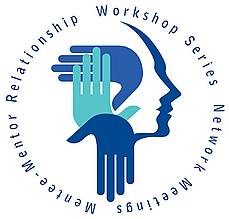 Networking
MENTORING life sciences recommends the events hosted by the Frauenbüro of the University of Würzburg.