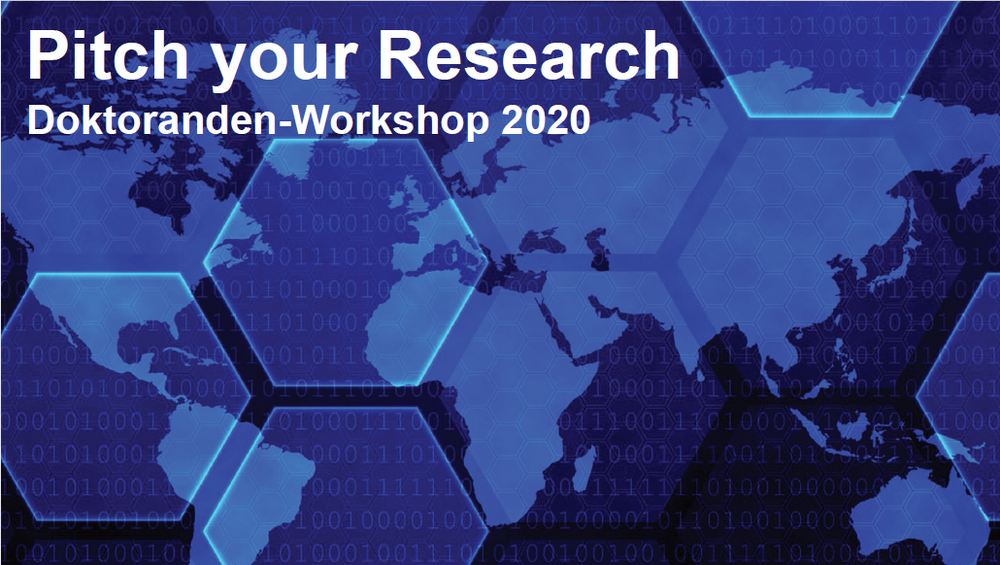 Am 20. und 21. Oktober 2020 veranstalteten das Netzwerk INDIGO und das BayWISS Verbundkolleg Digitalisierung den Doktoranden-Workshop "Pitch your Research". Im digitalen Veranstaltungsformat hatten Doktorandinnen und Doktoranden die Gelegenheit, ihr Promotionsprojekt in Form eines wissenschaftlichen Kurzvortrags zu präsentieren. Unterstützt wurde der Workshop vom Hochschulverbund TRIO.
Während des Doktoranden-Workshops "Pitch your Research" präsentierten 12 Promovierende ihr Promotionsprojekt im Rahmen eines wissenschaftlichen Kurzvortrags von maximal 10 Minuten.Ein besonderer Fokus wurde hierbei auf die Allgemeinverständlichkeit des Vortrags gesetzt. Da die knapp 25 Teilnehmerinnen und Teilnehmer des Workshops aus diversen Fachbereichen – angefangen von der Medieninformatik über Jura bis hin zu Energietechnik – stammten, mussten die Promovierenden ebenfalls in der Lage sein, ihr Forschungsthema einem fachfremden Publikum näher zu bringen. So standen neben Aspekten der Künstlichen Intelligenz sowie der Informationsmodellierung beispielsweise auch die Digitalisierung in der öffentlichen Verwaltung oder der Einsatz von Algorithmen in der Musikanalyse im Mittelpunkt. Prof. Dr. Tomas Sauer, Inhaber des Lehrstuhls für Mathematik mit Schwerpunkt Digitale Bildverarbeitung an der Universität Passau und Steuerkreismitglied im BayWISS Verbundkolleg Digitalisierung, unterstützte den Doktoranden-Workshop als Moderator und diskutierte die vielfältigen Fragestellungen gemeinsam mit den Promovierenden.
Weitere Informationen zum Doktoranden-Workshop "Pitch your Research" erhalten Sie auf der Homepage des Netzwerks INDIGO:
https://www.indigo-netzwerk.de/veranstaltungsliste/workshops/doktoranden-workshop-2020/
3. Netzwerktreffen BayWISS Verbundkolleg Digitalisierung
OTH Regensburg
The third networkmeeting of the BayWISS consortium digitalisation took place on October 11th, 2019 at the OTH Regensburg. As our special guest and keynote-speaker we were pleased to welcome Ralf Lenninger (Head of Future Solution Interior Division, Continental Automotive GmbH). The presentation dealt with various considerations of future mobility. Apart from technical factors (Digital Car, Industry 4.0), general mobility aspects and political framework conditions were addressed.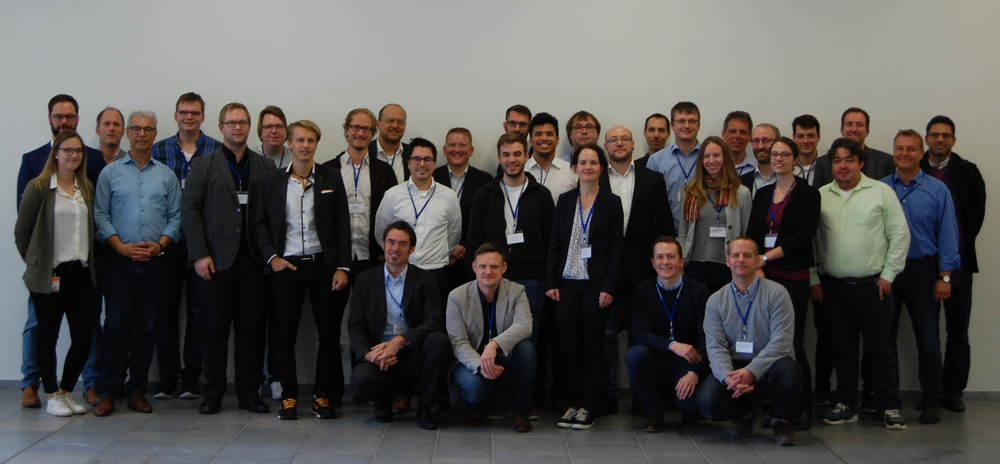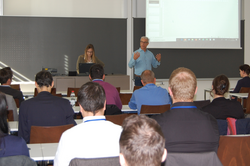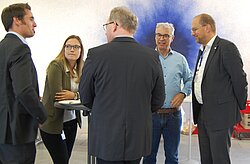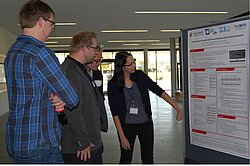 Barcamp Young Researchers #Digicampbayern
Dingolfing TZ PULS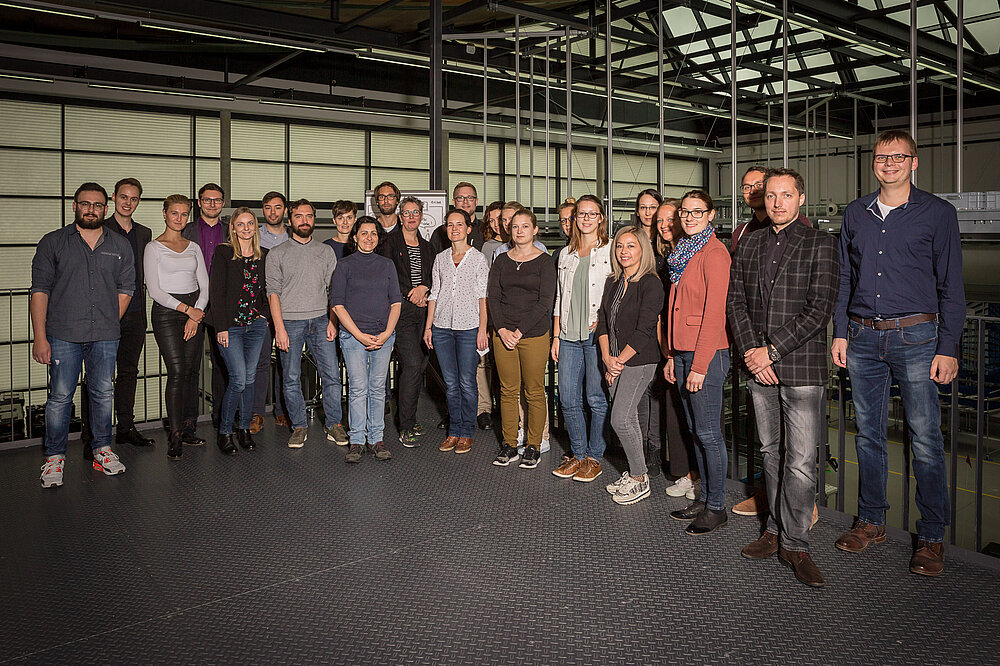 Das Barcamp Young Researchers #Digicampbayern fand am 22. Mai diesen Jahres am TZ PULS in Dingolfing statt.
Promovierende diskutierten und präsentierten 10 verschiedenen Sessions zu Themen rund um die Digitalisierung.
Dabei stellten die Teilnehmer zu Beginn der Veranstaltung die Agenda selbst zusammen. Unterstützt wurden sie von Barcamp-Coach Ute Blindert.
Folgende Themen wurden vorgeschlagen und ausgewählt:
Who am I? " Digitale Nomaden" Wie identifiziere ich mich eindeutig und digital?
Umgang mit (fehlenden) Daten
Wie verwaltet ihr eure Informationen?
Digitalisierung für alle? Wie digital sind wir wirklich? Wie führen wir alle langfristig heran?
Zukunft des wissenschafltichen Publizierens mit "living papers"
Herausforderung kooperativer Promotionsprojekte
Design Thinking Workshop: Innovation in 90 min
Emotionales Erleben von Studierenden in virtueller Lernumgebung
Karrierewege nach der Promotion
How to fail?
Die Veranstaltung wurde gemeinsam vom ZD.B (Zentrum Digitalisierung.Bayern), INDIGO (Netzwerk Internet und Digitalsierung Ostbayern) und dem BayWISS Verbundkolleg Digitalisierung organisiert und durchgeführt.
First BayWISS Doctor
München, Bayerisches Staatsministerium Wissenschaft und Kunst
Rainer Koch, member of the BayWISS Consortium Digitization, graduated on May 16th, 2018. The doctoral diploma was handed over on July 18th, by the Bavarian State Minister Professor Dr. Marion Kiechle at the Bavarian Ministry of Science and the Arts.