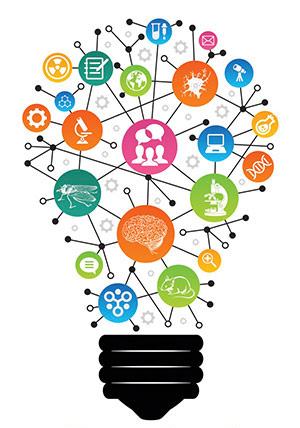 EUREKA! is an international symposium in the field of Life Sciences and solely organized by the PhD students of the Graduate School of Life Sciences (GSLS).
The two-day event includes talks from both top-level scientists and PhD students with the goal of giving an insight into cutting-edge research taking place across the world in disciplines encompassing all the sections within the GSLS. In addition, interested students will have the opportunity to present their research with a poster presentation. If you are looking for information concerning future career choices, you should attend the career session to meet people working in pharmaceutical industry, consultancies, or as a group leader in academia. Furthermore, you will be able to take part in exciting image and essay writing contests during the event.
The symposium aims to provide a platform for PhD students to discuss their research, meet other scientists and gain valuable insights into current developments in the field of Life Sciences.
The Eureka! 2023 Symposium will return in person on October 5th and 6th at the Rudolf-Virchow-Center of University of Würzburg. Book your calendars!