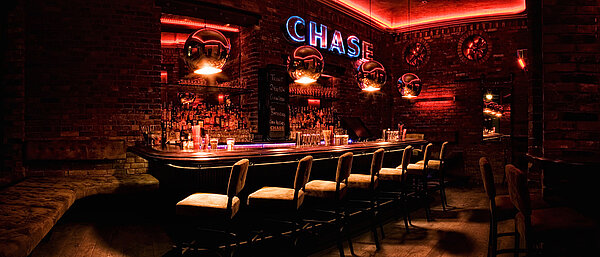 http://www.chase-bar.de/main/index.php?webcode=about&PHPSESSID=7ld35dkhpo3fa4kg3j4d5us7rmtei2ro
The symposium will close with a party in the CHASE!
All participants of the symposium are invited to join the party in the CHASE. There will be a guest list of all students registered for the symposium. A DJ is booked for the evening and the drinks are sold for
HAPPY HOUR PRIZES all night long!