Directions
The offices of the UWGS, as well as those of the GSH, GSLES, GSLS, and GSST are located under the same roof in Beatrice-Edgell-Weg 21 at Campus Hubland Nord.The building is situated opposite the Mensateria and right at the end of the bridge connecting Hubland South with Hubland Nord.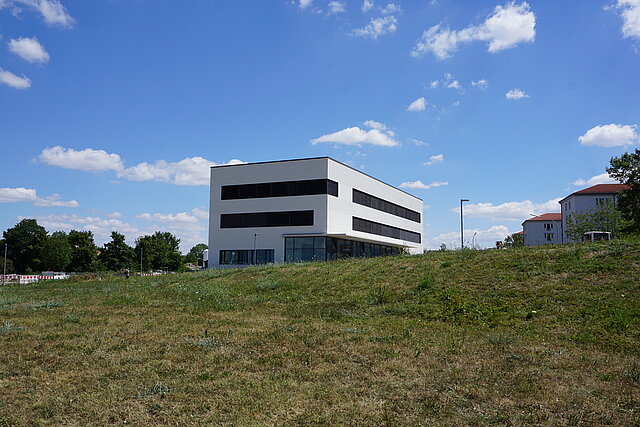 You can easily reach us by using public transport. The next bus station is "Am Hubland" (direct connection from central station with bus services 114 and 14). For timetables and further information please visit www.wvv.de or www.bayern-fahrplan.de.
Please refer to the map below for further directions.